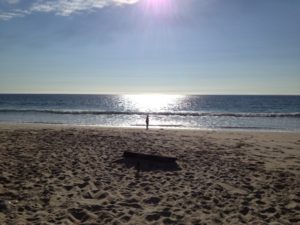 My work with adults includes a wide range of issues, including couples work, anxiety/depression/life transitions, relationship issues, grief/loss, dealing with disabilities, early life trauma/abuse, crisis and mental health issues.
I believe that each therapeutic relationship is unique and special. We will spend time building our connection, defining your goals, and discovering what works for you.
Sometimes people come into therapy with a clear idea of what they want and need from the start. It can be as simple as wanting some extra support and guidance while facing a challenging situation, or wanting to work on personal growth and self-exploration.
Often people come into therapy with some uncertainty. You may know you aren't feeling quite right, or even feel overwhelmed in your life, but not be able to put your finger on the problem. It can be hard to put it into words, because it's coming from a deeper emotional place. You may reach out for help, but not have complete clarity about what you need.
Whatever your unique situation and feelings as you enter into a therapeutic relationship with me, I am deeply committed to working with you, getting to know you, understanding you, and caring about you. I look forward to being by your side, as we explore your unique journey together.
Adolescents & Young Adults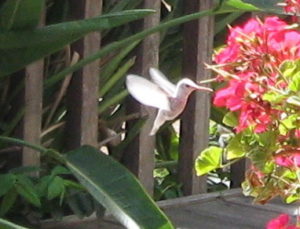 Adolescence and young adulthood is a unique time of transition in life. You aren't really a child anymore, but figuring out how you want fit into the adult world is sometimes a challenge. It can be hard to feel like you fit in anywhere, let alone feeling comfortable developing and exploring  your own uniqueness.
Growing up in the Bay Area, the pressure to meet others' expectations, and even your own expectations, can be difficult to navigate. You might be in high school feeling really uncertain about college plans that you thought you had firmly decided. You might be finishing college and realizing that the path to finish the education you've been working on your whole life is completed. It can be intimidating to "arrive" at the destination, leaving you wondering what comes next. Maybe you're at the beginning of your final years in school, entering a new school and social world, seeing friends going off in different directions, feeling the pull to try new things and make new friends, or even struggling to keep old friends.
There may be many reasons why you're deciding to try therapy now. Have you done it before, and found it helpful in the past? Are family members or others expressing concern about you? Whatever your reasons, I have found that the connection between you and me is the most important factor in our work together. I think it takes time to build the relationship between us, so in the beginning we will probably spend a lot of time getting to know each other, building trust between us, and working together to figure out what you need and what works best for you.
In addition to my first-hand experience with my own children and their peers, I've worked with juniors and seniors in an alternative high school program. I work comfortably with teenagers and young adults, including working with severe depression and anxiety and talking about the things that matter to them most.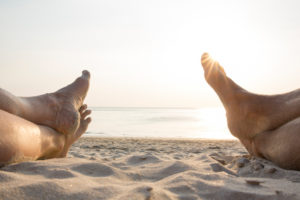 When a couple reaches out for help, often there has been a breakdown in communication and emotional connection. Somewhere along the line partners have lost the ability to hear each other and be heard. They've lost sight of common goals and needs, or lost meaning in the relationship. Sometimes just the act of reaching out for help is the first step toward reconnecting with the love that brought you together in the first place.
Couples may reach out for help to improve the quality of their relationship. Some couples feel like the relationship is at the point of needing to be saved. Sometimes a couple may want to explore the idea of ending a relationship within the boundaries of couples counseling. I believe in approaching each situation with respect and compassion. We will work together to define your goals and ideal outcomes for couples counseling.
Your Concerns Are Welcome
I enjoy providing a supportive environment, working with people moving through life's transitions, dealing with depression, anxiety, relationship issues, crisis or mental health issues, including adults of all ages.
I work well with young adults and adolescents navigating the journey from childhood to adulthood, including the challenges inherent in finishing high school or college and taking those critical next steps in life.
In working with couples, emotional connection is often the key. I work primarily within the Emotion Focused Therapy (EFT) model for couples. I like to spend time getting to know each person's unique style of communicating, seeking emotional connection and making meaning, to help facilitate the ability hear each other and reconnect in making meaning together.
Emotional Disturbance
Grief & Loss
Life Transitions
Mental Health
Coping Skills
Self-esteem
Family Conflict
Marital and Premarital
Sexual & Sexuality
Parenting Issues
Elder and Aging Issues
Health Issues
Dealing With Disability
Financial/Career/Lifestyle
Peer Relationships
Trauma and PTSD
Suicidal Ideation
© 2017 Janice McCullough
LMFT93687  LPCC4465
1000 Fremont Ave #250-C
Los Altos, CA 94024